Dr. Divya Balakrishnan is a General Dentist at Sutherland Dental Group in Saskatoon.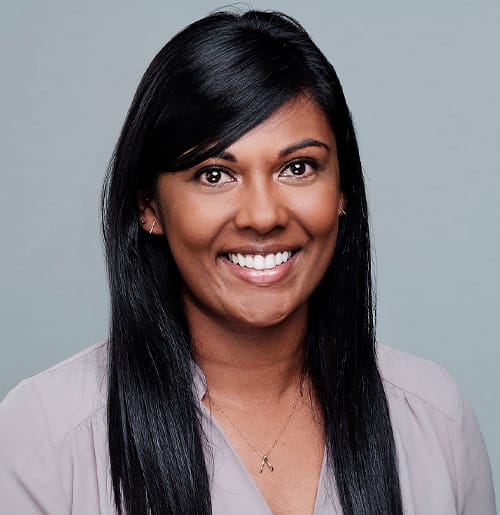 Dr. Balakrishnan (Dr. Bala) grew up in Nipawin, Saskatchewan and moved to Saskatoon after graduating from high school. She enrolled at the University of Saskatchewan and obtained a degree in Physiology with Great Distinction from the College of Arts and Science in 2009. She was then admitted to the College of Dentistry and convocated in 2013.
Dr. Bala loves practicing a wide scope of dentistry. This includes dental care for children, "white" fillings, root canals and extractions. She also enjoys providing cosmetic dental treatments, which can include veneers, crowns, bridges, and invisible braces with clear aligners. 
In December of 2017, Dr. Bala married her husband, Kent. Outside of dentistry, she loves to spend time with her family, friends, and her two cats. In her spare time, she can be found golfing, playing volleyball and practicing yoga/pilates. She is also an avid reader, and still enjoys playing piano after many years of studying and performing music.